Civil GPS Service Interface Committee
Surveying, Mapping, and Geo-Sciences Subcommittee
This page provides information about the Surveying, Mapping, and Geo-Sciences (SM&G) Subcommittee of the Civil GPS Service Interface Committee (CGSIC).
Purpose
The SM&G Subcommittee provides an open forum for civil user information exchange concerning the use of GPS by surveying, mapping and geo-science organizations, recommending appropriate action on those issues which concern their user needs.
Subcommittee Officials
Chair:

Kevin Choi, Ph.D.
NOAA's National Geodetic Survey
kevin.choi@noaa.gov

Deputy Chair:

Neil Winn
National Park Service
Meetings
The SM&G Subcommittee meets once a year during the afternoon of the first day of the annual full CGSIC meeting. The meeting is known as the CORS Users Forum.
58th CGSIC Meeting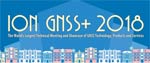 The full Civil GPS Service Interface Committee convened September 24-25, 2018, in Miami, Florida, in conjunction with the ION GNSS+ 2018 conference.
View agenda
Previous Meetings
Use the following links to view presentations and final reports from past CORS Users Forums.