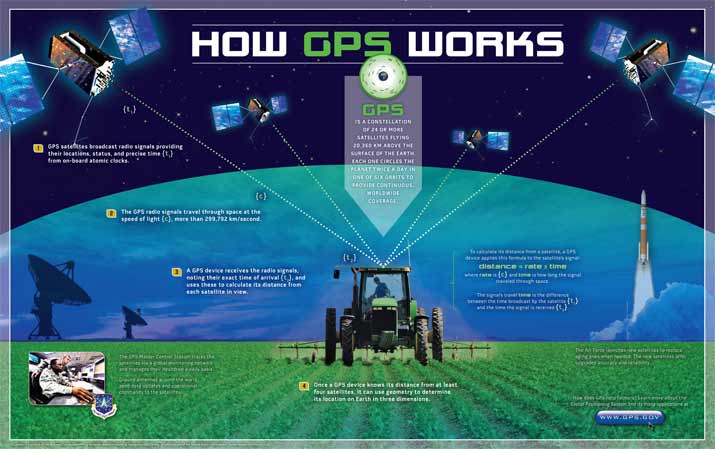 GPS Educational Poster
This educational poster, produced in 2013, explains the basic concepts behind the Global Positioning System.
It is aimed at science and math students in middle school and high school, as well as the general public.
Full-size prints (35" x 22") are available in limited numbers for use in schools, conferences, and other educational settings.
To order a free copy for your classroom, press the "Request a copy" button and fill out the linked form. Please allow up to 4 weeks for shipping and handling.
To watch videos explaining how GPS works, visit the Video Messages page. Go there
Why is there a tractor on the poster? Learn about GPS farming