Civil GPS Service Interface Committee
U.S. State & Local Government Subcommittee
The CGSIC State and Local Government Subcommittee has been retired. The subject matter discussed in this subcommittee, typically relating to use of differential reference stations, has been taken up by the Surveying, Mapping, and Geo-Sciences Subcommittee.
Go there
This page provides information about the U.S. State & Local Government Subcommittee (USSLS) of the Civil GPS Service Interface Committee (CGSIC).
Purpose
To provide an open forum for civil user information exchange concerning the use of GPS by state and local governments organizations, recommending appropriate action on those issues which concern their user needs.
To identify the common needs of state and local governments for GPS information, respond to such requests and concerns submitted by this user community, and forward issues to the full CGSIC.
Identify information requirements and methods to distribute this information to state and local government users of GPS.
To maintain a list of active points of contact in state and local governments which support CGSIC activities.
To conduct state and local government GPS information studies on civil user needs.
To effectively support the CGSIC's role under the National Space-Based Positioning, Navigation, and Timing (PNT) Executive Committee.
Subcommittee Officials
Chair:

James Arnold
U.S. Department of Transportation
Phone: 202-493-3265
james.a.arnold@dot.gov

Co-Chair and Secretary:

Joseph White
Maryland State Highway Administration
Phone: 410-545-5538
jwhite4@sha.state.md.us
Meetings
USSLS generally holds two meetings each year covering the eastern and western regions of the nation. It also convenes during the annual meeting of the full CGSIC.
58th CGSIC Meeting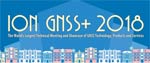 The full Civil GPS Service Interface Committee will convene September 24-25, 2018, in Miami, Florida, in conjunction with the ION GNSS+ 2018 conference.
View draft agenda
Previous Meetings
Select any of the following dates/locations to view proceedings from past USSLS meetings.
May 2005: Anchorage, AK
Aug 2004: Little Rock, AR
Jul 2004: Sacramento, CA