U.S. Presentation from
NaviForum Shanghai 2007
December 6, 2007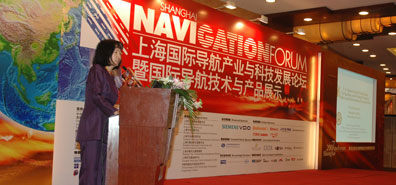 The following presentation was delivered by the U.S. representative at the 2007 Shanghai International Navigation Industrial and Technological Development Forum in Shanghai, China.

DOWNLOAD 1.6 MB

U.S. Space-Based Positioning, Navigation, and Timing Program, Policy and International Cooperation

Alice Wong, U.S. Department of State

This briefing provides an update on current and future U.S. space-based PNT systems, implementation of U.S. policy, and efforts to advance international cooperation.
Some links on this page lead to content in the Portable Document Format (PDF) and may require you to install PDF software. Get software
Some links on this page lead to content in Microsoft PowerPoint (PPT) format and may require you to install PowerPoint reader software. Get software