U.S. Presentation from
International Committee on GNSS Meeting
November 1, 2006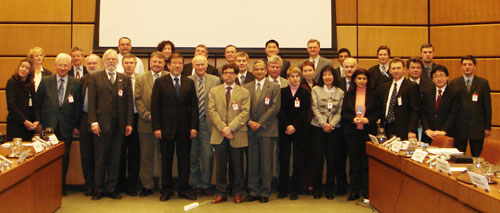 The following presentation was delivered by the U.S. delegation to the International Committee on GNSS (ICG) at its first meeting in Vienna, Austria.
DOWNLOAD 2 MB

U.S. Space-Based Positioning, Navigation, and Timing: A Status and Policy Review

Michael Shaw, Director, National Coordination Office

This briefing provides an overview of U.S. space-based PNT systems, GPS modernization, international cooperation, and national management activities.
The United Nations issued this press release on behalf of the ICG following the conclusion of the meeting.
Some links on this page lead to content in the Portable Document Format (PDF) and may require you to install PDF software. Get software
Some links on this page lead to content in Microsoft PowerPoint (PPT) format and may require you to install PowerPoint reader software. Get software