Jason Y. Kim
Senior Advisor, National Coordination Office for Space-Based Positioning, Navigation, and Timing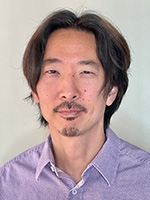 Download (900 KB)

Mr. Jason Y. Kim is a charter member of the National Coordination Office (NCO) for Space-Based Positioning, Navigation, and Timing (PNT), having joined the staff at its inception in 2005. He is a Department of Commerce employee who has been involved in the national management of the Global Positioning System since 1998. Among other things, he is responsible for representing the interests of commercial GPS users and manufacturers within government decision making processes.
From 2000 to 2004, Mr. Kim supported the Interagency GPS Executive Board's Executive Secretariat, the predecessor to the NCO. In that role, he contributed to the coordination of the May 2000 decision to end GPS Selective Availability, the negotiation of the June 2004 agreement on GPS-Galileo cooperation, and the development of the December 2004 presidential policy on space-based PNT.
Previously, Mr. Kim worked at the White House Office of Science and Technology Policy and STAR, Inc., a space consultancy. He has a Bachelor of Arts degree from Harvard University. He received a Superior Honor Award from the Department of State for his role in negotiating the GPS-Galileo Agreement and was named one of GPS World's "50+ Leaders to Watch" in 2008.