Jason Y. Kim
Senior Advisor, National Coordination Office for Space-Based Positioning, Navigation, and Timing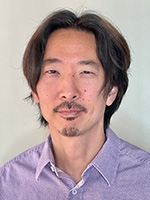 Download (1.1 MB)

Mr. Jason Y. Kim is a charter member of the National Coordination Office (NCO) for Space-Based Positioning, Navigation, and Timing (PNT), having joined the staff at its inception in 2005. He is a Department of Commerce employee who has been involved in the national management of the Global Positioning System and its U.S. augmentations since 1998. Among other things, he is responsible for representing the interests of commercial GPS users and manufacturers within government decision making processes.
From 2000 to 2004, Mr. Kim supported the Interagency GPS Executive Board's Executive Secretariat, the predecessor to the NCO. In this capacity, he played an important role in the coordination of information and issues for decision among the civilian and military agencies involved with GPS. These included the May 2000 decision of the President to end the intentional degradation of civilian GPS accuracy, the June 2004 signature of the U.S.-European agreement establishing cooperation in satellite navigation, and the December 2004 release of the President's policy on space-based PNT.
From 1996 to 1997, Mr. Kim worked at the White House Office of Science and Technology Policy, supporting a variety of space-related activities. He assisted in the rollout of U.S. space policies and helped coordinate interagency decisions on issues such as launch trade and the Cassini mission. He also helped the President and Vice President manage the space station program, develop NASA's budget, and organize White House events related to space exploration.
Prior to that, Mr. Kim was an analyst at STAR, Inc., where he tracked space-related legislation and policy for a variety of businesses and agencies.
Mr. Kim received his Bachelor of Arts degree from Harvard in 1994. He received a Superior Honor Award from the Department of State for his role in negotiating the GPS-Galileo Agreement of 2004. In 2008, he was named one of GPS World's "50+ Leaders to Watch."