Todd Walter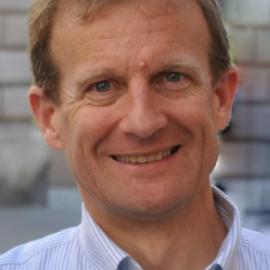 Dr. Todd Walter is a research professor in the department of aeronautics and astronautics at Stanford University, where he has been a member since 1993. His research focuses on implementing high-integrity air navigation systems.
Dr. Walter is one of the principal architects of the Federal Aviation Administration's (FAA) Wide Area Augmentation System (WAAS) safety processing algorithms, including development of the ionospheric estimation and confidence bounding algorithm, as well as the WAAS integrity monitors. He has performed a similar role on the equivalent systems deployed in Japan and India. He also advises the FAA on alternate means to exploit satellite navigation signals to provide safety-of-life services more efficiently. He has authored 51 journal papers and 236 conference papers.
Dr. Walter is an active member of the Institute of Navigation (ION), having served in numerous positions including president of the institute and associate editor of the ION journal, Navigation. He is a Fellow of the ION. Additional honors include the Early Achievement Award (2000), Thurlow Award (2008) and Johannes Kepler Award (2010) from the ION. He holds a bachelor's degree from Rensselaer Polytechnic Institute and master's and Ph.D. degrees from Stanford University.