Ruth Neilan
This individual is a former member of the National Space-Based PNT Advisory Board. The following information has not been updated since his/her service ended.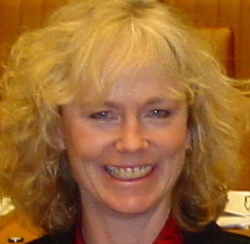 Neilan serves as the vice chair, Global Geodetic Observing System. GGOS collectively provides the fundamental geodetic observables and their variations to ensure long-term, precise monitoring as the basis to maintain a stable, accurate, global reference frame, which is crucial for all Earth observations and many practical applications.
Since 1993, she serves as Director, Central Bureau of the International GNSS Service, formerly International GPS Service. The bureau is responsible for the executive management and coordination of the IGS, an organization committed to providing the highest quality data and products as the standard for GNSS in support of Earth science research, multidisciplinary applications, and education.
The IGS is comprised of more than 200 international organizations in 80 countries, with a 380 station global GPS ground tracking network, and multiple data and analysis centers. IGS collectively produces the highest precision GPS orbits available.