Peter Marquez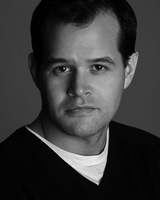 168 KB JPG
Peter J. Marquez is Vice President of Global Engagement at Planetary Resources. Mr. Marquez is responsible for developing and executing the company's strategy for collaboration with the U.S. Government and foreign governments.
For the past decade, Mr. Marquez has held senior positions with government and commercial organizations involved in U.S. space policy and programs. Prior to joining Planetary Resources, he served as the White House Director of Space Policy, a position he held since late 2007. Mr. Marquez transitioned to the White House from the Department of Defense, where he entered government service in 2002. He worked in the Office of the Under Secretary of Defense for Policy, first as a Space Policy Analyst, in which he helped formulate space policy and maintained oversight of the space control portfolio, eventually rising to Director of Special Programs, a role in which he oversaw all operational Defense Department Special Access Programs. Mr. Marquez came to the government from the private sector, where he began his career in 2000 with AT&T Government Solutions as an analyst for policy and programs for classified space and cyber capabilities.
Mr. Marquez earned a B.A. degree in Political Science and a M.A. degree in Space Policy and Science and Technology Policy, both from The George Washington University in Washington, DC.