Vahid Madani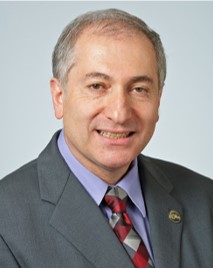 Dr. Madani is the Executive Engineer at GridTology LLC, an international advising corporation and training institution in advanced power systems applications, grid modernization, and deployment of emerging technology in generation, transmission, and distribution.
Dr. Madani's experience spans across system planning, operation, protection and control engineering at Pacific Gas and Electric Co. (PG&E). For a decade, he served as the chair of the reliability committee of the western interconnected power system. He has also served as Industry Advisor to the National Science Foundation (NSF).
Dr. Madani's collaborations with the National Institute of Standards and Technology applied engineering metrology group in testing of synchrophasor systems has led to many national and international wide-area monitoring and control system deployment. He is a recipient of the lifetime achievement award from the North American Synchrophasor Initiative.
Dr. Madani is a Fellow of the Institute of Electrical and Electronics Engineers (IEEE) and IEEE Distinguished Lecturer, adjunct faculty in accredited U.S. and abroad universities, Board Certified practicing Electrical Engineer in California, and holder of U.S. and international patents.