Michael A. Hamel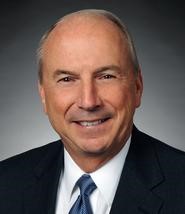 Lieutenant General Michael A. Hamel, USAF, Retired, is the former Commander of the Space and Missile Systems Center. In that capacity, he managed the research, development, acquisition, and sustainment of space, missile, launch, command and control, and operational satellite systems. He was responsible for 6,500 employees nationwide and an annual total budget in excess of $10 billion.
General Hamel was the Air Force Program Executive Officer for Space and has direct responsibility for execution of major Air Force space acquisition programs to include: the Space-Based Infrared System Program; Military Satellite Communication programs; the Global Positioning System; Space Launch and Range programs, Intercontinental Ballistic Missile Modernization, the space superiority system programs, and other advanced space technology programs.
General Hamel was commissioned a second lieutenant through the U.S. Air Force Academy in June 1972. His career included assignments in a variety of command, acquisition, operations, and policy positions involving space, system development, intelligence, space operations, and launch. He has served in senior staff positions at Headquarters U.S. Air Force and Air Force Space Command, and was the Vice President's military adviser on defense, nonproliferation and space policy. General Hamel commanded the 14th Air Force "Flying Tigers," and was responsible for all U.S. Air Force operational space forces and execution of assigned U.S. Strategic Command space operations.