Renato Filjar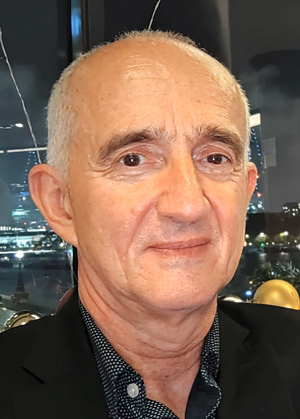 Renato Filjar is an Honorary Professor of Electronics Engineering at the Faculty of Engineering, University of Rijeka, Croatia, and a Professor and Vice-Dean for science and international cooperation at Krapina University of Applied Sciences, Croatia. He established and organized the traditional Baška GNSS conference, held annually in Baška, Krk Island, Croatia.
His professional interests include: Global Navigation Satellite System (GNSS) resilience development against adverse space weather, geomagnetic, ionospheric, multipath, and spoofing effects; statistical, mathematical and computer science framework for the environment-aware GNSS position estimation; statistical learning and predictive modeling; spatial and sensor information fusion; application-scaled GNSS positioning performance; GNSS Software-Defined Radio, and nature-inspired navigation methods.
Dr. Filjar is involved in international science, research, development, commercialization, and education activities and initiatives related to satellite navigation, through his expert cooperation with the United Nations International Committee on GNSS, International Space Weather Initiative, the European Union Agency for Space Programmes, European Telecommunications Standardisation Institute, and universities across the world.
He authored one book, with his associate Ms. Mia Filić, and authored or co-authored 25 scientific manuscripts published in international scientific journals (18 of them referred in the scientific databases Current Contents, Clarivate Analytics Web of Sciences Core Collection, or Scopus), and more than 100 conference papers (21 in the last five years). He is the leading holder of one consensual patent.
Dr. Filjar is a Fellow of The Royal Institute of Navigation (RIN), London, United Kingdom (UK), a Member of the Institute of Navigation (ION), and a Member of the International Society of Information Fusion. Dr. Filjar was presented with the RIN J. E. D. Williams (Silver) Medal in 2010 and was elected an Honorary Fellow of the International TransNav Conference (Maritime University of Gdynia, Gdynia, Poland) in 2021. He holds BSc (1987), MSc (1994) and Ph.D. (2007) degrees in electrical engineering, respectively, from the Faculty of Electrical Engineering and Computing, University of Zagreb, Croatia.