Richard DalBello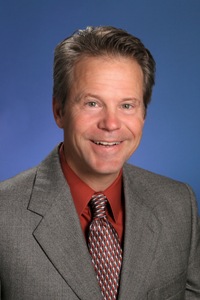 Mr. Dalbello is Vice President, Government Relations, for Intelsat General Corporation. He is responsible for managing Intelsat General's legal team, for leading its government relations and public policy efforts, and for representing Intelsat General before numerous U.S. and international policy bodies.
With more than 20 years of experience, Mr. DalBello is well known in satellite communications and government circles. He served previously as president of the Satellite Broadcasting and Communications Association, and for more than three years as the president of the Satellite Industry Association, the voice of the U.S. commercial satellite industry on policy, regulatory and legislative matters. Earlier, Mr. DalBello was general counsel for Spotcast Communications Inc., and vice president of government affairs, North America, for ICO Global Communications, a provider of mobile satellite communications services. He also served for four years as the Assistant Director for Aeronautics and Space in the White House's Office of Science and Technology Policy.
Mr. DalBello earned a bachelor's degree in political science from the University of Illinois, a doctorate in jurisprudence from the University of San Francisco, and a master's in law from McGill University.