Sonia Maria Alves Costa
This individual is a former member of the National Space-Based PNT Advisory Board. The following information has not been updated since his/her service ended.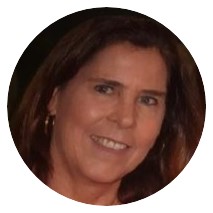 Dr. Costa is the Head of Geodesy at the Brazilian Institute of Geography and Statistics, where she has been working during the past nineteen years. She is responsible for tools and services for the geocentric reference systems in Brazil, including RBMC, the Brazilian Continuously Operating Reference Stations (CORS) Network. She is a member of the Sistema de Referencia Geocéntrico para las Américas (SIRGAS) Directing Council and is acting as SIRGAS CORS Coordinator.
Dr. Costa holds a BSc in Cartographic Engineering from the University of the State of Rio de Janeiro, an MSc in Geodesy from the Paraná Federal University (UFPR), and a Ph.D. in Geodesy also from UFPR.