Dean Brenner
This individual is a former member of the National Space-Based PNT Advisory Board. The following information has not been updated since his/her service ended.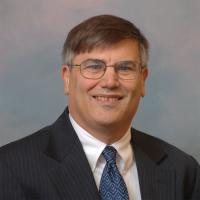 Dean Brenner is Vice President, Government Affairs, for Qualcomm Inc. Qualcomm's Assisted GPS (A-GPS) chips are used in over 500 million mobile handsets. Qualcomm also invented the CDMA standard (used by Verizon and Sprint for mobile communications), which depends on GPS time. Finally, Qualcomm owns SnapTrack, a leader in wireless position location technology.
Brenner joined Qualcomm in November 2003. He directs Qualcomm's initiatives relating to spectrum and telecommunications policy in North America. He is also responsible for global spectrum acquisitions and strategy for Qualcomm. He was responsible for obtaining the necessary regulatory approvals to launch the world's largest mobile broadcast network, MediaFLO USA. He led Qualcomm's bidding team in spectrum auctions in the United States (700 MHz band) and the United Kingdom (L Band). Previously, Brenner was a partner at Crispin & Brenner and Verner, Liipfert, Bernhard, McPherson and Hand, where he specialized in telecommunications law and litigation. He holds an A.B. degree in public policy from Duke University and a J.D. from Georgetown University.