Subject Matter Experts
Martin C. Faga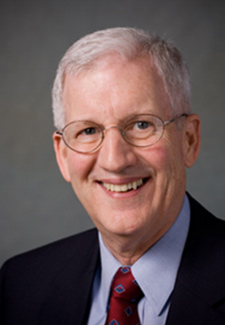 Mr. Faga retired as President, Chief Executive Officer of MITRE on June 30, 2006 and from MITRE Board of Trustees in 2012. Currently, Faga is a MITRE consultant and member of the Intelligence Advisory Board. Faga served from 1989 to 1993 as Assistant Secretary of the Air Force for Space, where he was responsible for overall supervision of service space matters. At the same time, he served as Director of the National Reconnaissance Office. As a staff member of the Permanent Select Committee on Intelligence of the House of Representatives, he headed the program and budget staff. He was also an engineer at the CIA and an R&D officer in the Air Force. Faga was awarded the National Intelligence Distinguished Service Medal, DOD Distinguished Public Service Medal, Air Force Exceptional Civilian Service Medal and the NASA Distinguished Service Medal. In 2004, he was awarded the Intelligence Community Seal Medallion. He is a Fellow of the National Academy of Public Administration. He was appointed in 2006 by President Bush to the President's Foreign Intelligence Advisory Board and to the Public Interest Declassification Board. Faga has served on the Boards of Directors of Alliant Techsystems, Orbital ATK, Electronic Data Systems, DigitalGlobe and GeoEye. Faga received bachelor's and master's degrees in electrical engineering from Lehigh University.
L. Kirk Lewis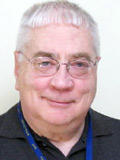 Kirk Lewis is an adjunct consultant for the Institute of Defense Analyses (IDA). He has served as executive director for numerous national defense and homeland security assessment panels and boards, including: Defense Scientific Board special GPS study; GPS Independent Review Team; Air Force Space Command's Independent Strategic Assessment Group; Interagency GPS Executive Board's Independent Assessment Team; Air Force Space and Missile Center's SMC Program Assessment Group; and Air Force Research Laboratory's Independent Strategic Assessment Group. Lewis previously served as a Fellow at the Kennedy School of Government, Harvard University, and faculty member and Dean of Students at the National War College. He has a Master's degree in Operations Research and System Analysis and Industrial Engineering from Kansas State University.
Tom Powell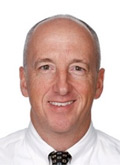 Dr. Tom Powell is Principal Director for GPS User Systems at The Aerospace Corporation, supporting the GPS Directorate User Equipment Division (SMC/GPU) at the Air Force Space and Missile Systems Center, Los Angeles Air Force Base. He has supported the GPS program in various positions for over 15 years, including space applications of GPS, development and testing of military GPS receivers, constellation management, technology development, and international coordination. He also supported the GPS program in the office of the Undersecretary of the Air Force for Space Acquisition in Washington D.C. Prior to joining Aerospace, he worked in Space Shuttle mission operations at NASA Johnson Space Center in Houston. Dr. Powell holds a BS degree in Aeronautical and Astronautical engineering from Purdue University, an MS in Aerospace Engineering from the University of Texas at Austin, and a PhD in Aerospace Engineering from UCLA.
Brian Ramsay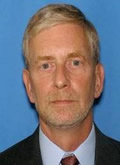 Brian Ramsay is a retired Principal Engineer for The MITRE Corporation, specializing in domestic and international spectrum policy and regulatory matters. He has over 25 years of spectrum management and regulatory experience, including participation as a U.S. Delegation member at numerous International Telecommunication Union (ITU) World Radiocommunication Conferences (WRCs) and as a regulator at the National Telecommunications and Information Administration (NTIA), where he dealt with issues such as GPS spectrum protection, Mobile-Satellite Service (MSS) spectrum sharing, and third-generation wireless spectrum issues. Brian previously served at the U.S. State Department and as NASA's representative to the PNT National Coordination Office (NCO) and has held several positions in the private sector, where he specialized in domestic and international spectrum management, policy, and regulatory issues. Brian is a veteran of the United States Air Force.