Hearing on Impacts of the LightSquared Network on Federal Science Activities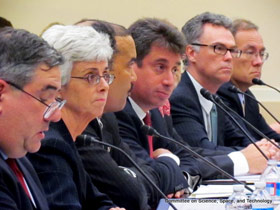 House Committee on Science, Space and Technology
September 8, 2011
The hearing examined the concerns of federal science agencies due to potential GPS interference from the terrestrial broadband network planned by LightSquared Subsidiary LLC. The committee reviewed the results of recent testing on the impact of the LightSquared network on the GPS signal. In addition, the committee examined measures and costs necessary to implement and prioritize mitigation strategies at federal departments and agencies.
Learn more about LightSquared-GPS interference
The federal witnesses warned that LightSquared interference to GPS could disrupt a broad range of agency operations, especially those requiring high-precision equipment. Testing has shown that such equipment can fail under LightSquared's original and modified spectrum plans.
A LightSquared executive said his company is working to address these concerns and offered to help develop new filters to mitigate interference, even though it faults the GPS industry for producing receivers that look into LightSquared's spectrum.
View transcript (PDF)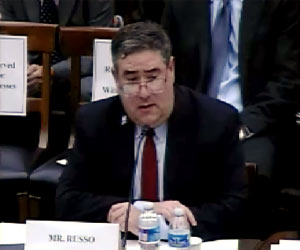 Get more info at house.gov
Please note that GPS.gov only publishes the written testimony of federal officials. The testimony of other witnesses is available via the link above.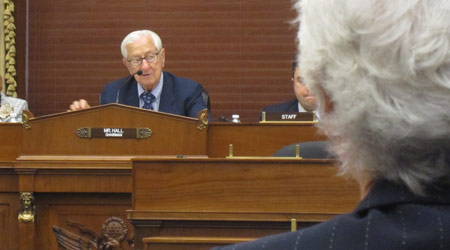 Some links on this page lead to content in the Portable Document Format (PDF) and may require you to install PDF software. Get software