Hearing on
Sustaining GPS for National Security
House Armed Services Committee
Subcommittee on Strategic Forces
September 8, 2011
The hearing focused on the national security implications of potential GPS interference from the wireless broadband communications system planned by LightSquared Subsidiary LLC.
Learn more about LightSquared-GPS interference
The FCC's chief engineer assured the committee that the FCC will not allow the LightSquared 4G wireless network to operate until concerns about GPS interference are resolved through further testing.
Senior leaders from the Air Force, DoD, NTIA, and National Coordination Office for Space-Based PNT testified that more tests are necessary to evaluate LightSquared's June 30 proposal to use only the lower portion of its assigned spectrum.
Witnesses
Some links on this page lead to content in the Portable Document Format (PDF) and may require you to install PDF software. Get software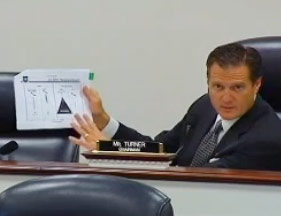 Read the Chairman's statement and more at the committee's website...