CAST 2014, November 20-22, 2014
We will distribute free copies of our "How GPS Works" poster to educators at the 2014 Science Teachers Association of Texas (STAT) Conference for the Advancement of Science Teaching (CAST) in Dallas, Texas. Look for Jason & Chris at the NOAA booth (#523).
Visit conference website
What is GPS?
The Global Positioning System is a U.S.-owned utility that provides users with positioning, navigation, and timing services.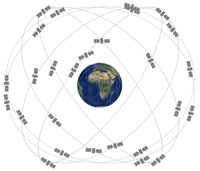 Who Uses GPS?
GPS is an essential element of the global information infrastructure. The technology is in everything from cell phones and wristwatches to bulldozers, shipping containers, and ATM's.
GPS Tutorials
The following links lead to GPS education pages at other government websites.
Resources for Teachers
The following links lead to GPS-related lesson plans prepared for high school teachers by the National Oceanic and Atmospheric Administration (NOAA).

Smithsonian Exhibit Highlights the History of GPS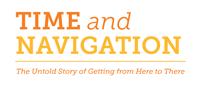 If your class is planning a trip to Washington, D.C., be sure to visit the National Air & Space Museum and its new exhibit on Time and Navigation. Also check out the exhibit's website, which is full of animations, learning resources, and more. Among other things, the exhibit describes how GPS was invented. Learn more
4-H Youth Summit Focuses on Geospatial Technologies
On September 25-29, 2013, a hundred high school students gathered in the nation's capital to learn about GPS, GIS, and remote sensing. A representative of the Air Force GPS program gave a video presentation, fielded questions, and distributed copies of the "How GPS Works" poster.
Learn more at 4-H.org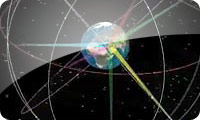 Videos Showing How GPS Works
COUNTDOWN
| | | | | |
| --- | --- | --- | --- | --- |
| 00 | : | 00 | : | 00 |
| DAYS | | HOURS | | MINS |
Time to launch of GPS IIF-8 on 10/29/2014 13:21 EDT
Visit ULAlaunch.com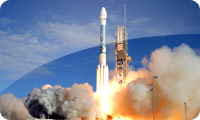 Launch Videos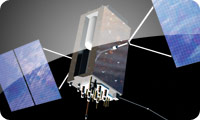 Image Library


In Huntsville, Alabama
Jun 2 - Nov 2, 2014