Special Counselors
L. Kirk Lewis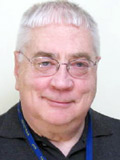 Kirk Lewis is an adjunct consultant for the Institute of Defense Analyses (IDA). He has served as executive director for numerous national defense and homeland security assessment panels and boards, including: Defense Scientific Board special GPS study; GPS Independent Review Team; Air Force Space Command's Independent Strategic Assessment Group; Interagency GPS Executive Board's Independent Assessment Team; Air Force Space and Missile Center's SMC Program Assessment Group; and Air Force Research Laboratory's Independent Strategic Assessment Group. Lewis previously served as a Fellow at the Kennedy School of Government, Harvard University, and faculty member and Dean of Students at the National War College. He has a Master's degree in Operations Research and System Analysis and Industrial Engineering from Kansas State University.
Scott Pace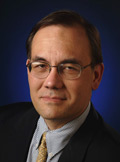 Dr. Scott Pace is the Director of the Space Policy Institute and a Professor of Practice in International Affairs at George Washington University's Elliott School of International Affairs. His research interests include civil, commercial, and national security space policy. From 2005-2008, he served as the Associate Administrator for Program Analysis and Evaluation at NASA. Prior to NASA, Pace was the Assistant Director for Space and Aeronautics in the White House Office of Science and Technology Policy (OSTP).
Tom Powell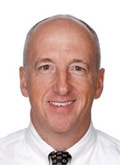 Dr. Tom Powell is Principal Director for GPS User Systems at The Aerospace Corporation, supporting the GPS Directorate User Equipment Division (SMC/GPU) at the Air Force Space and Missile Systems Center, Los Angeles Air Force Base. He has supported the GPS program in various positions for over 15 years, including space applications of GPS, development and testing of military GPS receivers, constellation management, technology development, and international coordination. He also supported the GPS program in the office of the Undersecretary of the Air Force for Space Acquisition in Washington D.C. Prior to joining Aerospace, he worked in Space Shuttle mission operations at NASA Johnson Space Center in Houston. Dr. Powell holds a BS degree in Aeronautical and Astronautical engineering from Purdue University, an MS in Aerospace Engineering from the University of Texas at Austin, and a PhD in Aerospace Engineering from UCLA.