U.S. Presentation from Location Asia 2007
September 13, 2007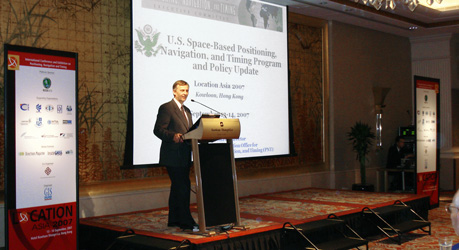 The following presentation was delivered by the U.S. representative at the Location Asia 2007 conference in Kowloon, Hong Kong.

DOWNLOAD 1.5 MB

U.S. Space-Based Positioning, Navigation, and Timing Program and Policy Update

Michael Shaw, National Coordination Office for Space-Based PNT

This briefing provides information on the U.S. PNT policy, the GPS program, and international cooperation.
Some links on this page lead to content in the Portable Document Format (PDF) and may require you to install PDF software. Get software
Some links on this page lead to content in Microsoft PowerPoint (PPT) format and may require you to install PowerPoint reader software. Get software